About Leverage Point Learning
As an Alberta-based business, we understand the challenges and opportunities associated with running a successful business in our province's fast-paced, ever - changing environment. Success today requires an emphasis on skills such as innovation, adaptability and collaboration; skills that we may not possess but that are critical to both individual and professional success. With a reputation for delivering high-quality services across sectors including corporate, government and not-for-profit, we can help you identify and implement initiatives to move you forward to accomplishing key organizational goals.
Owner & Senior Consultant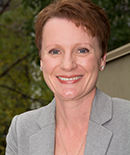 Dasa Chadwick, MA, CHRP
Dasa Chadwick is a leadership and learning professional with 20 years of experience in management and adult education roles. As the owner of Leverage Point Learning, Dasa has worked with government and corporate sector organizations on learning strategies and organizational effectiveness initiatives. Past projects include the development and delivery of customized learning and leadership development programs, creation of training curriculums, and facilitating team building, goal setting, and vision and values workshops.
Dasa is a contract instructor with the University of Calgary, University of Alberta's School of Business, and SAIT, and in addition to Dasa's teaching and consulting work, she has been a frequent conference presenter on topics such as generational differences and leadership ethics. She holds a Master of Arts in Leadership and Training from Royal Roads University, and is certified in the use of the Myers-Briggs Type Indicator (MBTI), the Emotional Quotient Inventory (EQ-i), and Prosci's Change Management methodology.
---
Articles
The following articles have been written by Dasa Chadwick and are included here for your reading pleasure.
(Articles cannot be reproduced, in whole or in part, without the author's express consent.)
Social Networking…Web 2.0 Style
Do you know someone's who's recently been poked by a friend? Are you wondering what the tweeting is all about? Would you like to know what's drawing people to Facebook, YouTube and more? If you answered yes to any of these questions, you aren't alone. With the seemingly overnight success of social media, the only thing outnumbering the multitude of networking sites available are the questions we have about joining in.
Online social networking is actually not as new as we might imagine, however its reach and membership have exploded in the past decade. This is largely due to the growing availability and use of wireless devices such as cell phones and iPhones, the increase in the number of home computers, and the popularity of video games and specifically online gaming.
Social networking in its most simplest form refers to the process of building relationships through web-based groups, discussion forums, blogs and other websites that are designed for connection, collaboration, and expression. This is accomplished in a variety of ways, with different types of social networking sites focusing on a specific purpose. Types of social media include:
Networks – these online communities are used to connect people who share similar interests or experiences. Many include additional functionality that enhances the experience for members, such as the ability to play games, give virtual gifts, or share pictures. Popular social networking sites include LinkedIn, MySpace, and Facebook (where friends can "poke" each other online).
Blogs – these sites are best described as online journals and are typically authored by a single individual. Blogs are usually a one-way flow of information from authors to readers, and may allow readers to comment on posts but not to edit them. Hybrids of these sites are microblogs such as Twitter, where messages or "Tweets" are limited to 140 characters.
Wikis – these sites are typically used for knowledge creation and sharing, and wiki content is often written and edited by many authors. Unlike blogs, wikis encourage users to both use and contribute the information contained there. The most well-known example of a wiki site is Wikipedia.
File sharing – these sites have been specifically created to facilitate the sharing of pictures, videos and other files. A key advantage to this method of sharing is that files are uploaded to, and viewed from, the site's servers, eliminating the need to e-mail or store large files locally. Popular file sharing sites include YouTube and Flickr.
Gaming – sites such as World of Warcraft and Second Life allow users to interact with other players inside a virtual environment. Players select or create Avatars to represent themselves and interact with others in collaborative or combative situations. Most online games also include public or private forums, and instant messaging options that allow players to have conversations with each other.
If you're thinking of joining in, here are a few things to keep in mind:
So many sites means it's easy to get overwhelmed, and history has demonstrated that it's difficult to maintain a presence in more than 2-3 social media sites at one time. For this reason, consider your purpose for connecting online and pick the site or sites accordingly.
Not all sites are created equal and can vary greatly in terms of privacy and access settings. It's worthwhile to explore site tutorials, FAQs, and help sections to gain an understanding of the site's features and functionality, and control who has access to your information.
While some organizations have embraced social networking technology, many others are still in the infancy stage and may not have a strategy or policies in place to govern the use of social media. As an employee, it's never a good idea to share criticisms or confidential or proprietary information online about ones employer. Individuals have faced disciplinary action for these acts, even in the absence of formal social networking policies.
Making Training Stick
Thousands of dollars are spent on formal training each year, and by formal training I mean classroom training, on-site or off, conferences, and online or e-learning. While the majority of employees and organizations cite the need for ongoing learning, few can objectively articulate the benefits of organizational learning and development. This is partly due to the limited scope of training evaluations conducted in some organizations, and is compounded by the fact that, often, nothing changes as a result of training participation.
Ask someone who's recently attended training to tell you about their experience. They may describe the type and quality of food available, discuss the networking opportunities they enjoyed, or even provide a critique of the instructor's abilities….or lack thereof. If you're really lucky, they may share 1 or 2 key points that were interesting enough to stand out for them and be remembered hours or even days later. Less likely is a description of how they plan to apply their new-found knowledge, and almost never will you hear what they've done, or plan to do differently as a result of their learning. This is because all but 5 – 10% of all training content is forgotten within 24 hours of the learning event.
If you are a learning professional, these numbers can be truly disheartening, but there are some things we can do to aid retention and transfer of training knowledge.
Ensure skills and knowledge trained are relevant.
Information that is not directly linked to an individual's job is unlikely to be retained or applied. As the training designer or facilitator, it is our responsibility to provide concrete links between our information and the individual's job. Especially important is a demonstration of training benefits for the individual, such as reduced time to complete a task, increased effectiveness or efficiency, etc.
Link new content to old.
Adding new information to long-term memory is an important goal for learning to be effective, and ultimately to create long-term application and behavior change. Research suggests that we can help this process by linking new content to information that's already stored in the brain. Two methods of accomplishing this are:

Asking participants to recall everything they already know about the training topic before introducing new information.
Having participants repeat or recite new information, moving it from short-term to long-term memory. A common instructional method for accomplishing this is "teaching back" information learned to others.

Provide opportunities for application and feedback.
The classroom is a safe haven for individuals to practice and receive feedback about what they've learned. Practicing newly acquired skills and knowledge, and developing plans for continued application once back on the job, will increase the chances that training will stick.
Use variety to your advantage.
In today's world of multicultural and multigenerational workplaces, variety is critical. Using a multitude of instructional techniques will not only hold learners' attention but provides something for everyone. Try experiential activities that allow your participants to "feel" the effects of your topic first-hand; include a video from YouTube that covers training content without the need for lecture; or engage participants in a "cocktail party" discussion that lifts the energy of the room by having everyone stand up and mingle.
Enlist managers in your cause.
As much as we'd like to think that we're the primary factor in training retention, the truth is that an individual's manager plays a much larger role. Managers should be encouraged to have conversations with training participants both before and after training. The conversation before training should focus on the knowledge and skills the individual hopes to acquire, and how these link to current or future job performance. Following training, managers should discuss what the individual learned and help them develop a concrete plan for implementing new skills and knowledge, including follow-up to celebrate successes.
Make sure that training's the answer.
Too often we are relegated to the role of order-takers, simply responding to a request for training. Put yourself back in the driver's seat by completing a thorough needs assessment before scheduling training. You may uncover other factors such as systems, processes or motivational issues that are preventing employees from reaching their peak potential. A good rule of thumb is to ask yourself, "Could they perform the task if someone held a gun to their head?" If the answer is yes, training's not the solution.
Change is hard.
Typically training requires participants to stop, start or change the way they're currently performing. Giving employees the knowledge and skills required to change their performance is an important step in the process, but for most of us it's not enough to create immediate and lasting change. Help employees embrace changes by clearly communicating the need for change, and reinforcing new behaviours after training by aligning performance measures, rewards and consequences with desired outcomes.
The next time that you're about to make an investment in learning and development for your organization, have a quick read through some of the points above to make sure you have the best possible chance of making the training stick.
Generations: A Different View on Diversity
According to the dictionary, diversity is defined simply as variety, a meaning that is sometimes lost when we think of workplace diversity. In this context, our thoughts turn to differences in cultural background and ethnicity, and possibly gender. One type of diversity that seldom enters our minds is age, and we often assume that individuals of similar ethnic and cultural backgrounds will behave similarly, regardless of age.
Generational diversity refers to the generational group an individual represents, and this often-overlooked difference can shed light on a multitude of attitudes and values that appear in our workplaces, especially when, these days, it's not uncommon to see individuals from 3 or 4 generations working side by side.
Consider our oldest generation, born 1922 – 1945. These individuals were shaped by a time of chaos and instability by events such as World War II and the Great Depression. Experiencing these has led them to adopt a strong work ethic, typically the one that we judge all others against. In an effort to create stability and security, Veterans established processes and procedures, developing formal working relationships and deferring to individuals in positions of authority. Today, Veterans are still characterized as loyal and dependable employees, who seek to share their wisdom and experience with others.
Next, we find our Boomers, who often hold senior–level or management positions in our organizations. Born between 1946 and 1965, these individuals are members of the largest generational group, meaning that they were driven to differentiate themselves from their peers by putting in long hours and adding their own unique twist to work. This is a generation of health-conscious individuals, who have made 50 the new 30. This young at heart perspective means that they're still going strong, and continuing to influence organizations to adopt policies and programs that focus on their generation. Examples of this include expanded wellness programs and a push to extend benefits to retirees.
Chomping eagerly at the heels of Boomers is Generation X, born 1966 – 1979. Influenced by economic slowdowns and divorce, this independent generation is driven to collect new experiences and learning, ensuring their continued marketability, and reducing their reliance on unpredictable organizations and economies. Often characterized as having poor interpersonal skills, these individuals see the process of challenging assumptions to be a positive trait, and are often frustrated by the Boomer's need for consensus. This generation is also unwilling to put in the same types of hours as their Boomer counterparts, choosing instead to maintain balance between their personal and work lives.
The youngest generation, Generation Y, is not so young anymore. Born between 1980 and 2000, this generation was raised mostly by child-centric Boomers and a school system that focused on children's self-esteem. The result is a group that has been consulted on everything from what to have for dinner, to where the family should go for this year's vacation. Combine this with an unprecedented access to information through the internet and CNN, it's no wonder that they enter the workplace expecting this same type of input on decisions that impact them. Generation Y have an affinity to all things technology-related, and they look for ways to improve efficiency by applying technology in ways other generations haven't considered.
The result is a workplace where communication preferences range from instant messaging to formal meetings; where feedback is okay once a year to feedback is needed every day; where seniority equals respect to seniority just means you've run out of innovative ideas. Is it possible that individuals this diverse can work together in harmony? The answer is yes, and we shouldn't view generational diversity any differently from any other type of diversity that exists in our organizations.
When faced with multigenerational diversity:
Education is key. When we understand the attitudes, values and beliefs that prompt an individual to behave in a particular fashion, we move to eliminate the bias and judgement that can result when people act differently.
Leverage generational diversity by combining employees of different ages on projects and work teams. Each generation brings a particular set of strengths and perspectives to the work they do, and tapping into these can lead to innovations and efficiencies that might otherwise remain undiscovered, as well as refreshing the careers of longer term employees.
Most importantly, while generational diversity may provide insight into individuals' attitudes and behaviours, we are influenced by many other factors in our lives, so it's always best to treat everyone as a unique individual and avoid assumptions based on generational backgrounds.
Ethical Cultures: What's Your Role?
"Ethics step in where there are no rules. "We don't want to police people. There are many grey areas where people that have a system of values can take it upon themselves to do the right thing."
- David Greenberg
Ethics are difficult to hold onto; they may appear situational in nature, changing based on our perspective; a hierarchy seems to exist, where some may be compromised in order to adhere to those that we place greater value on; and they are tested most when we're faced with a dilemma or the perpetual "rock and hard place".
Ethics are grounded in our values, and most of us are influenced by both personal and organizational values. Individually, we may hold values such as family, loyalty, honesty, fairness, and compassion. Organizationally, values such as customer service, innovation and accountability are common. These values shape an individual's character and create organizational cultures.
When it comes to ethics, most of us have a strong moral compass, adopting values and principles that may be described as noble, and are appreciated and strived for by others. For example, wouldn't you want to work for an organization that espouses these values?
Respect: We treat others as we would like to be treated ourselves. We do not tolerate abusive or disrespectful treatment. Ruthlessness, callousness and arrogance don't belong here.
Integrity: We work with customers and prospects openly, honestly and sincerely. When we say we will do something, we will do it; when we say we cannot or will not do something, then we won't do it.
Communication: We have an obligation to communicate. Here, we take the time to talk with one another…and to listen. We believe that information is meant to move and that information moves people.
Excellence: We are satisfied with nothing less than the very best in everything we do. We will continue to raise the bar for everyone. The great fun here will be for all of us to discover just how good we can really be.
If you answered "yes", you're not alone. These values would appeal to many – unfortunately, these are the values of the now infamous Enron Corporation, an organization whose values were corrupted by its leaders for personal gain.
When it comes to ethical cultures, it's not enough to have a strong set of values; being ethical requires us to translate our values into action through the choices we make. In many cases, this is easier said than done. In those situations, we should ask ourselves:
What will people think of me when they find out? Will they be proud?
How would I feel if my actions were reported on the front page of the newspaper?
Will the people affected by my decision consider it to be fair?
What would happen if everyone did this?
Some may argue that ethical decision-making doesn't concern them; surely ethics are only truly relevant at the executive table? However ethical cultures are built by a pattern of behaviours, a pattern that we all contribute to. Anyone who's a parent can surely recall a time when they told their child not to hit, lie or steal. However, our children, just like our coworkers, are watching to see if we're walking the talk. How many of us have "borrowed" organizational resources by taking a roll of tape home to wrap presents with at Christmas time or used the photocopier or printer at work for personal uses? How many of us know of others who have done these things, but we haven't spoken up?
Unlike the examples above, ethics also play a big role in decision-making and the choices we make reflect our level of integrity, or adherence to our values. While it's true that managers have an important role to play in creating ethical cultures, so does everyone else. Just like our children, we're all watching the actions of our coworkers and leaders, learning what is tolerated and what isn't, and not addressing questionable behaviour is the same as sanctioning it. The Ethics Resource Center1 suggests that the three most important actions that contribute to ethical cultures is:
Setting a good example
Keeping promises and commitments
Supporting others in adhering to ethics standards
This may mean excusing oneself from interviewing a friend; speaking up if you see someone being treated unfairly or benefiting unduly from a business decision; or making decisions that may be unpopular and even career-limiting, but making them anyway because it's the right thing to do.
In terms of building an ethical culture, congruity between our values and our actions is key, and we all have a role to play.
1Source; "Critical Elements of an Organizational Ethical Culture," Ethics Resource Center.
Working with the Generations: An HR Perspective
You look over today's inbox and shake your head. Although it's a new day, it seems to be the same old issues cropping up again and again. Jody, a Boomer manager, is hiring again after losing another "disloyal Gen X-er". Greg, also a Boomer manager, is complaining about his staff of mostly Gen Y employees – surely HR can "fix" these folks – perhaps a course or workshop on professional office behaviour would do the trick? In another department, Susan, a newly-hired Gen Y would like to talk to you about career opportunities in the organization. Given that she's been employed for 6 months, surely it's time to move up and take on tasks with greater responsibility. Lastly, your CEO has again declined your suggestion that employees of different generations want different things.
You take a deep breath and consider things from each person's perspective, this time adding a generational lens. Jody and Greg are both hard-working Baby Boomer managers whose careers have been characterized by 60-hour work weeks. After many years of paying their dues, success has come to both in the form of promotions to prestigious positions, comfortable corner offices, and other status symbols. While they may both choose to continue working for many years to come, they're interested in passing along the torch to younger generations of employees, finally allowing them to have a greater balance between work and life. Sadly, Gen X and Y just don't seem willing to put in the same amount of time and dedication to take on more senior roles. Instead, they want work/life balance now and put a greater emphasis on getting tasks done rather than hours worked. Added to that is their expectation of ongoing feedback and recognition for work well done - the notion of an annual performance review containing a year's worth of feedback just doesn't work for these employees.
This leads you to think about Jody's "disloyal Gen X-er". Gen X-ers aren't really disloyal, but they have a different definition of loyalty. For them, it's loyalty to their immediate managers and to themselves, meaning they're looking for ways to maintain and enhance their marketability…just in case. You know that some of these folks are interested in moving into more senior roles, and in fact are seeking higher profiles in the organization, consisting of challenging work assignments and interaction with senior leaders. Similarly to their Gen Y counterparts, they're also not willing to wait forever for opportunities to appear, and are more likely than either their Boomer or Veteran counterparts to look outside of the organization if dissatisfied.
While on the subject of opportunities, your mind turns to Susan, a talented Gen Y, who after 6 months of employment is already thinking about her next step. Gen Ys have always been involved and aware of what's happening in the world around them – how could they not be with unprecedented access to just about everything, ranging from the Internet, to CNN, to ATMs? Added to that is the fact that they were consulted by their parents, teachers and coaches on decisions that impacted them and they've brought this expectation forward into the workplace. This means they're looking for opportunities to manage their careers, and want to understand what their career path will look like with your organization. It also means that Gen Ys want challenging, meaningful work, with opportunities for growth and development, accompanied by ongoing coaching and feedback to help them "get it right". Surprisingly, Greg's suggestion of a workshop on acceptable office behaviour has some merit, given that many Gen Ys need direction about what's acceptable and what's not. This can range from use of the internet and Facebook, to company expectations around personal cell phones and dress code.
What about your CEO's perspective – do employees of different generations really want different things? Yes, when it comes to things like frequency of feedback and recognition, hours of work, and even communication, there are definite differences. There are similarities between the groups as well. For example, all employees are looking for greater work/life balance even though their solutions may vary. While Gen Ys might look for flexibility in starting and ending times, Boomers and Veterans may seek reduced hours or more time off during certain times of the year as a transition into retirement. Another commonality is the need for genuine caring and appreciation for work done, and the ability to make a significant, positive contribution through one's work. So while there are differences in how needs are met, there are factors that are common to everyone.
So, next time you're dealing with Jody, Susan, your CEO, or anyone else facing generational differences, here's some things to keep in mind:
Everyone wants timely and meaningful feedback and encouragement. This is especially true of corrective feedback; however, how it's provided may vary. While Gen X-ers tend to appreciate straightforward messaging, Gen Ys may respond better to softer messaging.
Boomers want to excel in their careers. Recognizing their accomplishments with some sort of visible reward may be very motivating to Boomer employees.
Gen X-ers enjoy a certain amount of independence and control over their work, and seek to develop portable skills through challenging work assignment. They also define success differently from their Boomer counterparts, and while some seek to move up, others are happy to move laterally, acquiring new skills.
Boomers and Veterans are just as interested in being productive contributors as younger employees. Providing them with opportunities to mentor or pass along knowledge to others may reinvigorate their careers.
Gen Ys are extremely comfortable with technology and expect organizations to stay current. Rather than working harder, they will find ways to work smarter by using technology to its fullest.
Most importantly, while generational differences provide one type of insight into employees' behaviours and expectations, these can also be impacted by many other factors such as culture and personality.
These tips and many more are discussed in the seminar "Leading Through Generational Differences" offered through the Continuing Education Business and Professional Programs at the University of Calgary. See http://conted.ucalgary.ca/seminars/descriptions/leading_generational.html or the program guide for more information.