Recommended Affiliates
GraceAllen Associates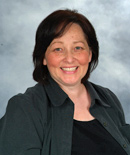 Crystal Dreeshen, CEC, BA.
GraceAllen Associates has one mission: to help people become better leaders.
We offer leadership coaching for individuals, 360 assessments for senior leaders, on-site leadership coaching programs for organizations, and select leadership training programs.
Serving the Calgary market for more than 10 years, our clients include leaders and professionals at: Enbridge, NEOVIA Financial Group, Calgary Health Region, SAIT Polytechnic, PC Corp, Guest-tek, Long View Systems, Calgary Health Region, British Columbia Auto Association (BCAA), Government of Canada, PricewaterhouseCoopers and Pronghorn Controls Ltd, Crystal Dreeshen, President of GraceAllen Associates has spent the past 12 years supporting people in their leadership and professional development. She is a Certified Executive Coach (Faculty of Management, Royal Roads University), is currently pursuing a Master of Arts Degree in Leadership and holds a Bachelor of Arts Degree in Psychology.